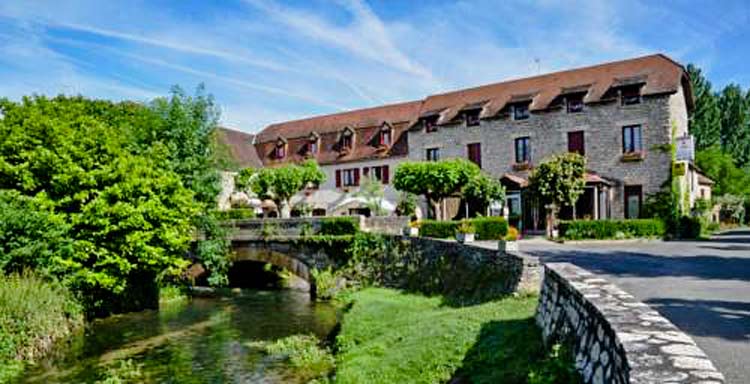 The superb village of Creysse is located at the foot of Dordogne.
It is one of the most charming and pleasant villages in the Dordogne Valley with its streets, stone houses, covered market and numerous walnut orchards, particularly during the summer.
The Dordogne Valley, even more special during summer.
During the Middle Ages, located on the pilgrimage route of Rocamadour, Creysse witnessed the passing of numerous pilgrims who travelled through Dordogne by boat at the foot of the campsite.
The Campsite is found 50 m from the large village, offering great evening walks.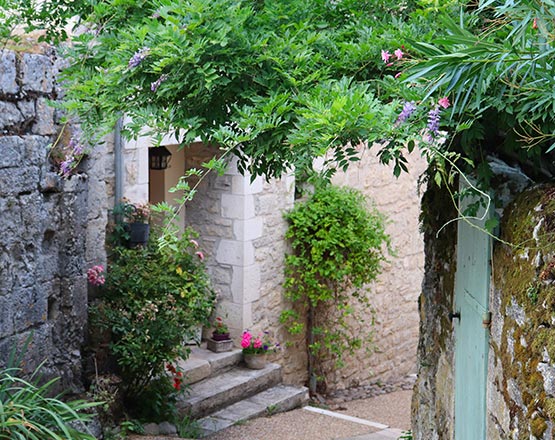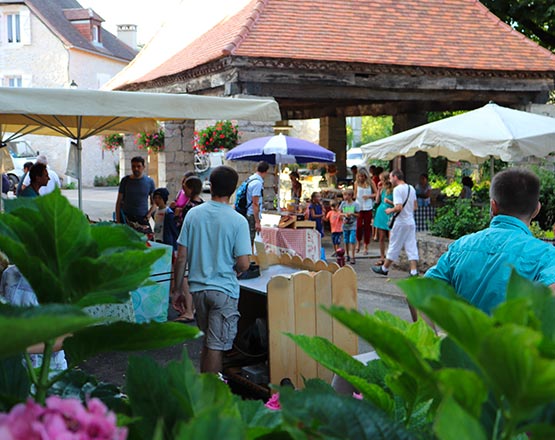 There is a farmer's market by the covered market every Tuesday evening during July and August.
There is a Foodie Market mid-July. Come and try dishes prepared by local producers under the walnut trees.
There is a religious (dancing, fireworks, friendly atmosphere) festival on the 2nd weekend in August.
What to see, what to do in Creysse
This peaceful Quercy village of about 300 inhabitants built on the right bank of the Dordogne is an ideal starting point for hiking, horse riding or mountain biking in the Causse de Martel, and for canoeing on the Dordogne. Take the steam train Martel and take the tourist railway of Haut-Quercy to cross fabulous landscapes and have a panoramic view of the Dordogne valley.
If you are staying in Creysse with children, visit the Reptiland de Martel, a short drive from the campsite. This animal park has the largest collection of venomous snakes in France. During your visit, you will be able to witness the feeding of reptiles: snakes, caimans, turtles, lizards …