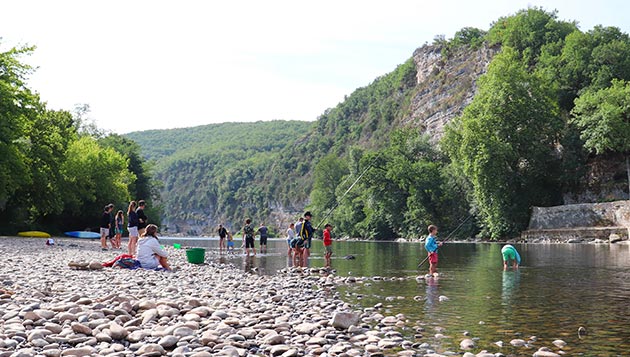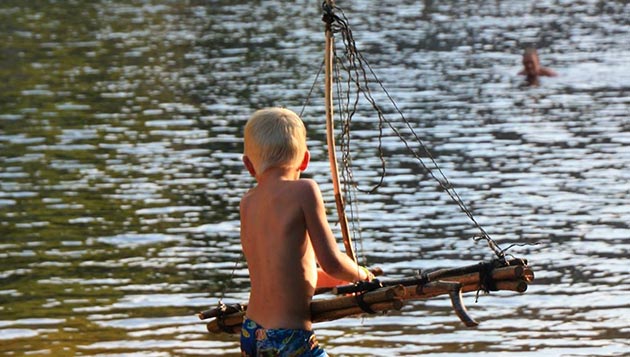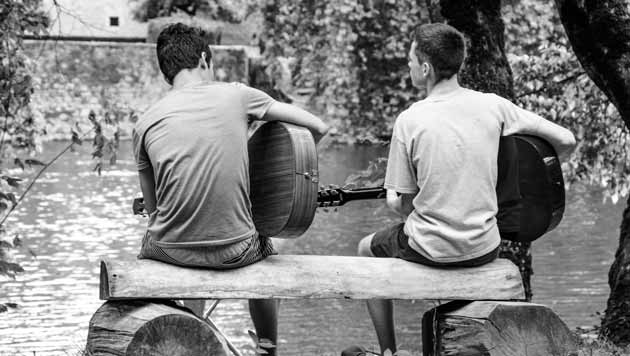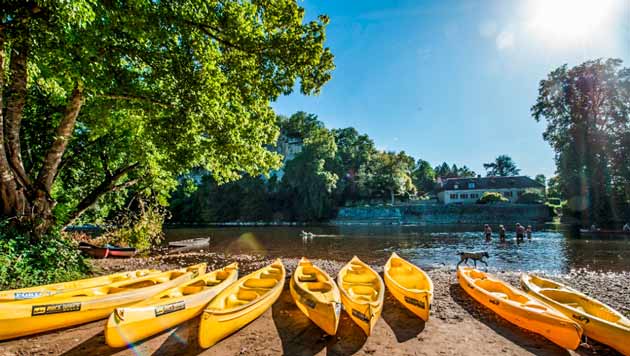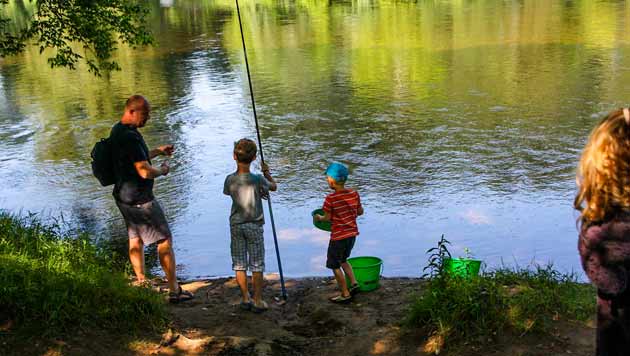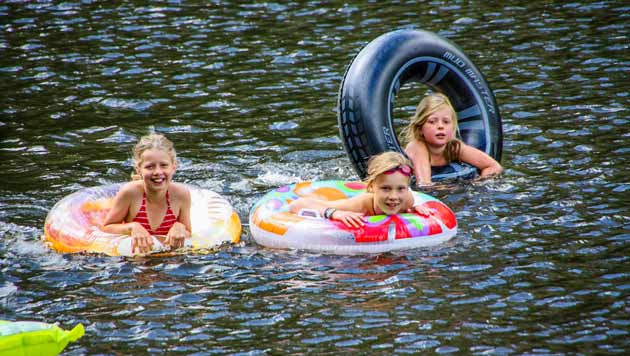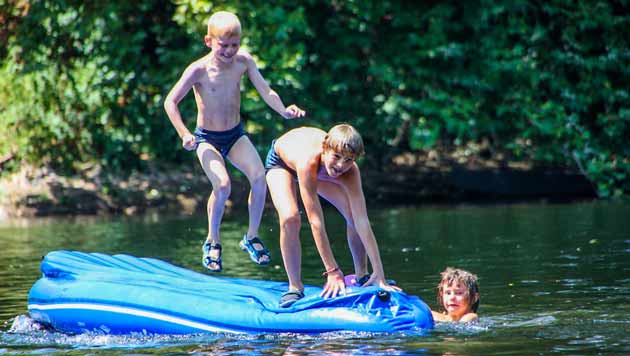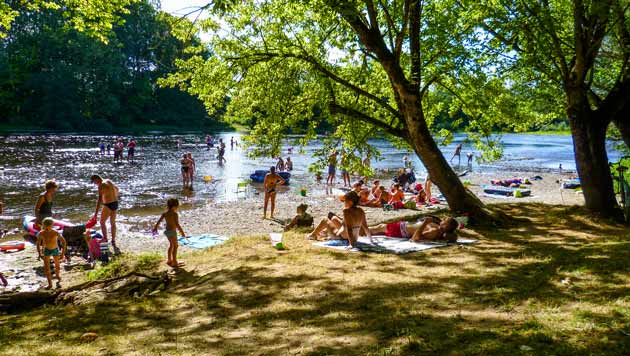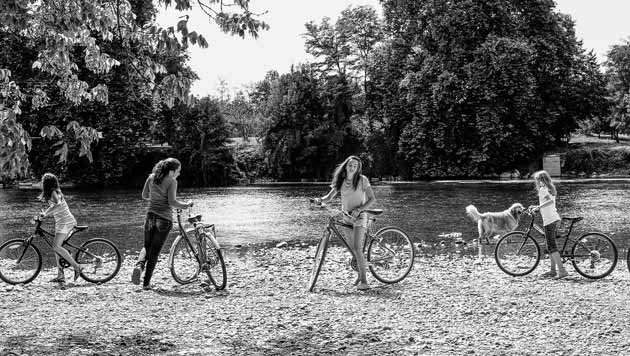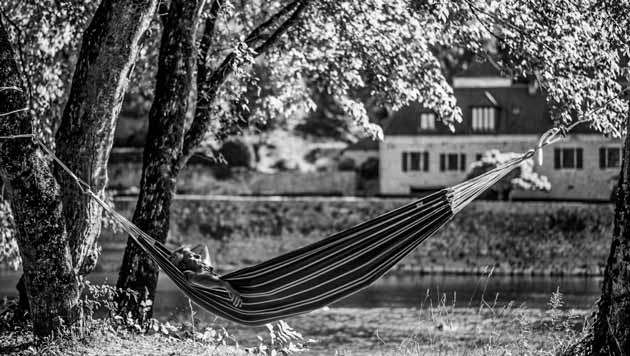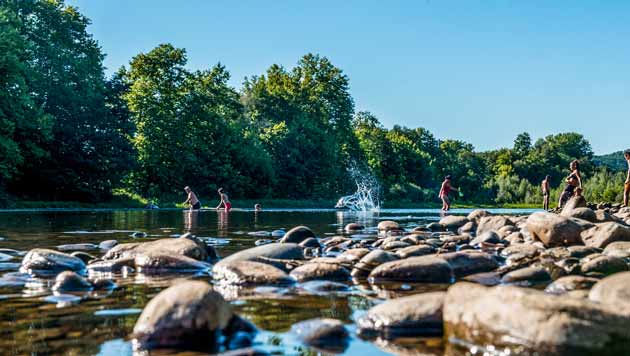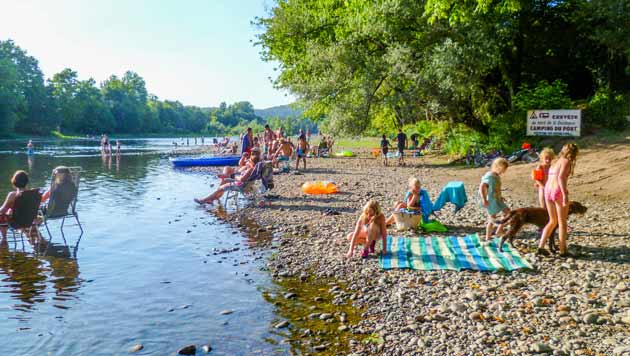 Here, we live according to the rhythm of the river.
Classified as the cleanest river in France, it is simply impossible to resist taking a dip in the river.
Live on the water, and enjoy the position of our campsite located on the edge of one of the cleanest rivers in France: the Dordogne. The river and its pebble beach will make you fully enjoy your holiday in the Lot family.
You will not be able to resist the call of swimming in the river. The campsite is only a few meters from the banks of the river.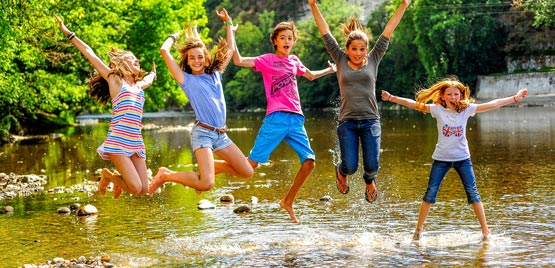 A beautiful sunny day, clear and refreshing water, hot pebbles, the rays of the sun reflected in the water, small fish that come to say hello, a beach to rest or have a picnic on the banks, the sound of flowing water, ricochet competitions …
Big or small, you will not be able to do without it. Believe us, swimming in the river is additive.
The Lot campsite with swimming pool has an advantage you will remember: its proximity to the river and its pebble beach.
The River Dordogne will allow you to try many water activities, such as canoeing kayaks, or stand-up paddle rides.
Shallow in front of the campsite, it allows children to play and swim safely.
The campsite has enough arguments to seduce you, and make you spend an unforgettable river vacation!