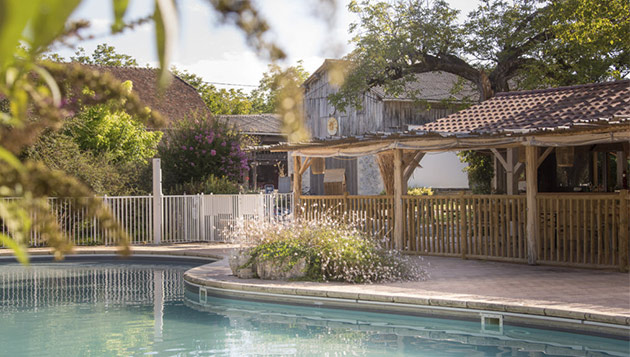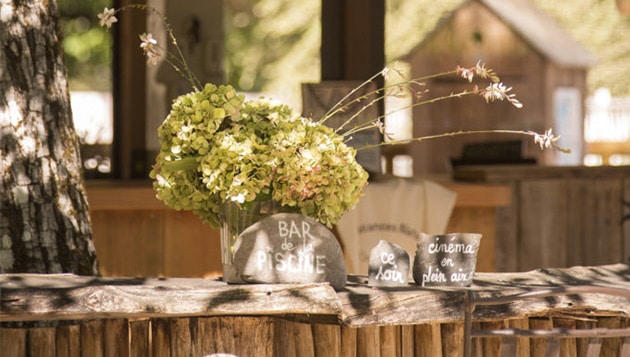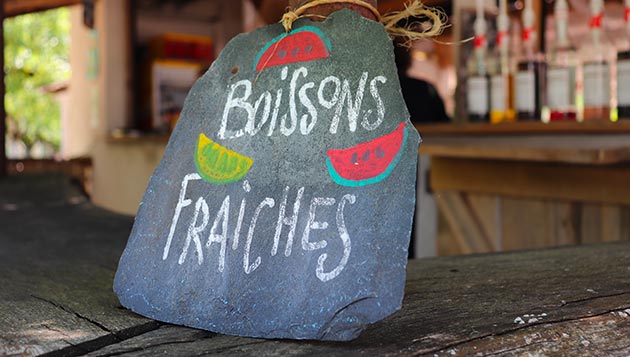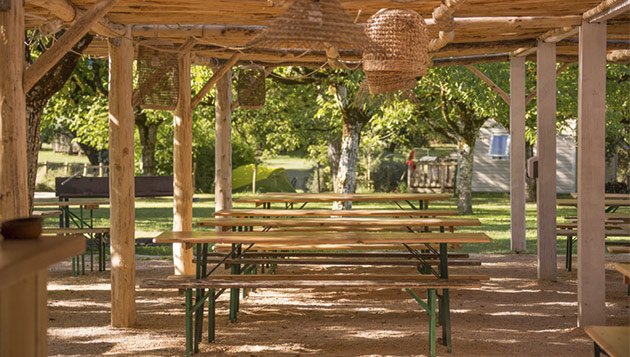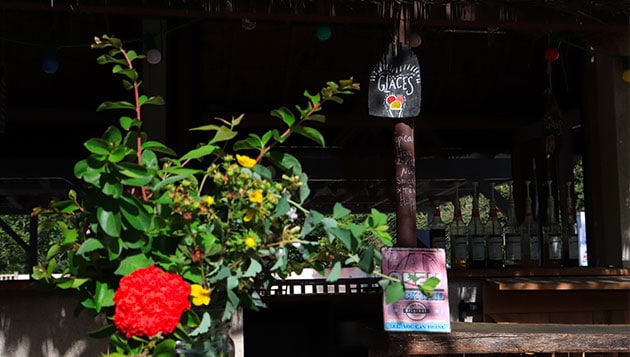 Open from 10 a.m. to 8:00 p.m., unsupervised.
Found at the campsite entrance, at a reasonable distance from the pitches and mobile homes, away from all noise, our 200 m² pool awaits, enjoy a dip or take some time to relax.
A shallow area is provided so that younger children can swim safely.
Deckchairs and parasols are available so that you can enjoy the sun, read or take a nap.
Not heated, the dark liner attract the sun's rays and quickly warms up the water temperature.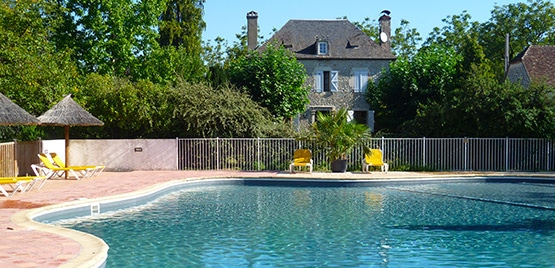 Close by, relax seated on the swimming pool bar garden furniture and enjoy an ice cream or cool drink.
Shorts and Bermuda shorts are prohibited. Only swim briefs are permitted
Our pleasant pool of 200 m² awaits you for a dip and a swim to cool off. Very well exposed, you will not see the time spend with your family.
Unheated, its dark liner attracts sunlight and raises the temperature of the water very quickly.
You will have shaded areas to protect you from the sun, and enjoy the proximity of the bar to cool off by the pool.
Mask, snorkels, inflatable buoys and other aquatic equipment is allowed in the pool.
Access to the campsite swimming pool in the Lot is through the entrance of the pool, by a gate, remember that the pool area is protected by a fence, to ensure the safety of swimmers.