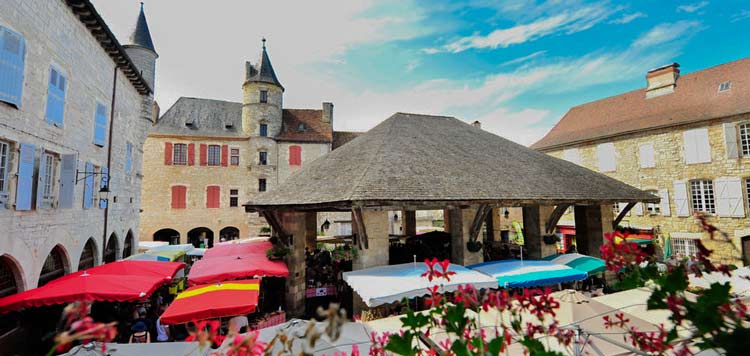 On the plateau, 5 minutes from the campsite.
Discover Martel,the magnificent village boasting 7 towers.
HOLIDAY RENTALS NEAR MARTEL
Our campsite is only 7 kilometers from the city of Martel. So if you are looking to rent your camping holiday near Martel, the Port campsite is a great alternative. Our family campsite will facilitate your access to the city of Martel, since you will only take 10 minutes by car to get to the famous Tourist Railway of Haut Quercy.
Rentals of mobile homes, or camping-caravan sites to embellish your holidays in the Lot Martel. The swimming pool of the campsite will make your stay in the Lot a real moment of relaxation and tranquility.
The 3-star campsite is located at the edge of the Dordogne, what to take full advantage of the nature that offers you Martel and its surroundings.
Your children will take full eyes at the Reptiland vivarium, where reptiles of all kinds are listed.
Martel and its neighboring cities (Creysse, Floirac, Cazillac, Cuzance) will make you discover all the riches of the Lot.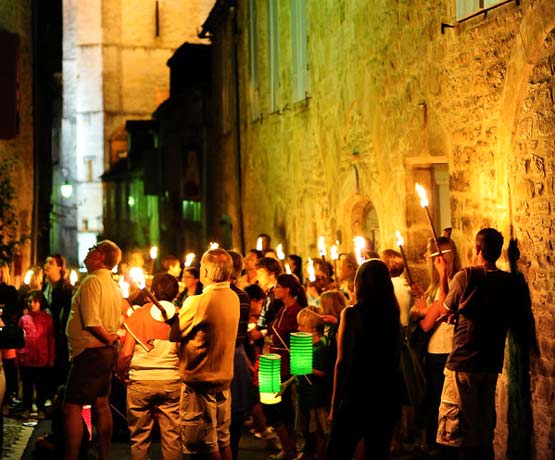 MARTEL TOURISM
This ancient merchant city of the twelfth century was at the time an important step on the road of pilgrimage to Rocamadour. Also known for its truffle trade in the nineteenth century, Martel is today a dynamic village with a rich architectural heritage: old houses of charm, mansions, the hall.
Take the time to visit the Uxellodunum Museum and visit the Saint-Maur de Martel Church.