At the Port campsite in the Dordogne valley, we strive to offer services that meet the expectations of our customers. To achieve this, we are always listening to them and we provide them with all the information they need to organize their stay, from booking to departure from our hotel.
On this page, we have gathered several useful documents that will bring you a lot of important information:
Brochure: this document includes practical information (dates and opening hours, rules of procedure), the leisure activities offered on site, the different packages and the rates (pitches + rentals) …
Booking Contract: This is the mandatory document to complete when you make a booking. It includes the general conditions (booking, cancellation, departure and arrival, animals, visitors, liability, disputes …).
We also invite you to visit our Facebook page to follow the news of the campsite and to like us to support us and recommend us to your friends.
To view our Facebook page and download our documents, simply click on the links below.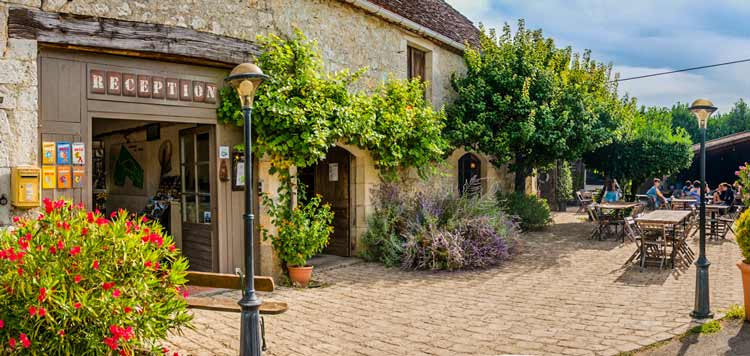 The Campsite is open from the 22 April to the 30 September 2017
Reception is open from 9 a.m. to 12:30 p.m. and 1:30 p.m. to 8 p.m. in summer (winter opening times 9 a.m. to 12:00 p.m. and 2 p.m. to 8 p.m.)
Check-in for rentals take place on Saturdays from 3:00 p.m. and departures must be made before 10 a.m. For times outside July and August, contact us
Pitches are available from 12 midday and must be vacated by midday. The arrival day is open.
Swimming pool: you must wear a swimming costume. Shorts and boxer shorts are prohibited. The swimming pool is unsupervised